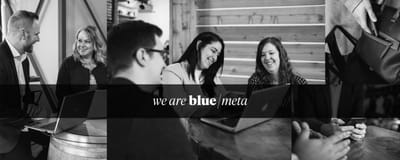 Paid advertising is the best way to obtain high-quality leads at a low cost. Why? Because with clearly defined targeting paid ads are served to people interested in your product making it a win-win for you and the customer.
We use data-backed decisions to decide how, when, and where to start placing ads. With highly skilled specialists in audience targeting, we focus on getting you the right people at the best possible cost
At Blue Meta, our team of experts crafts strategies that deliver high quality leads rather than focusing on quantity. We perform overall competitor and customer analysis in order to craft the best
strategy for your PPC campaigns
.
We take the time to understand the buyer journey and the intent in each search to ensure the best ad is served at the right time.
Effective PPC Services Vancouver
Our PPC strategies are customized based on your business' data to make it relatable to your customers. We value every dollar that you spend on PPC, so we treat your account like it is our own. We serve businesses along the Vancouver area and nearby cities.